Seven Best Tips for Choosing the Right Pest Control Company
Seeing rats/mice or any pests around your home or business, smelling the foul smell of rodents or finding ant trails is a sign that your home is invaded by pests. A lot of pest issues will require the expert services of a pest control company.
Even if there are many kinds of pest control materials and chemicals that can efficiently kill these annoying creatures, it still is a smart idea to trust an expert company. These insecticides and pesticides may contain dangerous toxins which can lead to serious health risks for your pet and for your family as well. Using the services of a reliable pest control services company will make sure that right solutions are given without causing damage on you and your family's wellbeing.
Selecting a Pest Control Company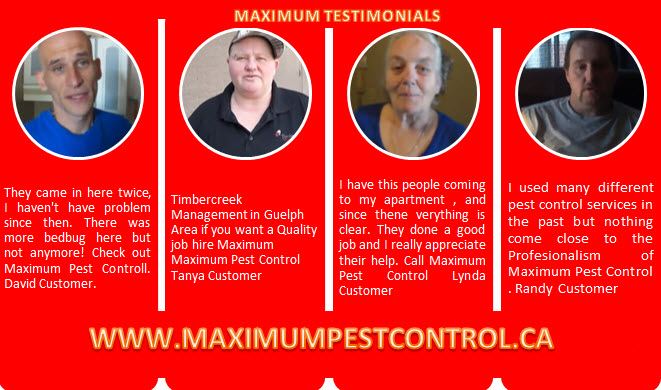 If it is the time to select pest control service provider, you should do the right assessment of their reputation and services. Choosing poor providers that offer substandard service will just result to poor results. You may find yourself experiencing from similar issue a week after the pest control company treated your property. Because of this, when choosing which pest control company to hire, below are the
7 things you have to take into consideration for hiring a pest control company
Background of the Company: Company's background is one of the most important things you have to assess. You need to know whether the pest control company can give you with the most excellent services in searching online for feedback and reviews. Looking for their official website is a good sign which they are devoted to giving superb quality of service for their clients.
Experience: You should be aware if pest control companies provide diverse specialties. So, you should select a company which can address your particular issues.
Organization: Of good reputation companies belong  to definite organizations, either local or national. One association that many outstanding pest control companies belong to is the NPMA When a company is a member of this organization, it shows that they are deep-rooted businesses that sustain a certain code of principles and at the same time meet the qualifications.
Dialogue: It is also vital to thoroughly question the professional whom you are planning to work with. It might be difficult to understand the terms used, however you must ask questions if definite things are uncertain to you. These pest control experts can also suggest advice for getting rid of any pest infestation. On top, you should also ask these experts whether the products they use have specific side effects which can pose as a well-being risk for you and your family and pets.
References: ask friends and neighbors for references, a suggested from somebody you rely could be invaluable and could really assist to break down the search.
Check Reviews Online: Check reviews online to obtain a conclusion for what clients have thought of their pest control service experience.
Price: You get what you pay for. Do not actually get the service of a pest control company that offer their service at a very low price, because of most the time the service is not good.
If you want to get the best out of pest control service in Mississauga ON, you need to choose the best company, and we hope that these helpful 7 tips allowed your decision to be informed. To learn more about our professionalism and reviews for our pest control company in Ontario visit our home page