Dealing with Pests in Commercial Establishments
Pests can be a major problem for commercial establishments, as they are often present in large numbers, spread quickly, and cause health and safety risks. Pest infestations aren't just a problem because they can damage products and premises or even lead to the closure of the establishment; they also hurt the business's reputation.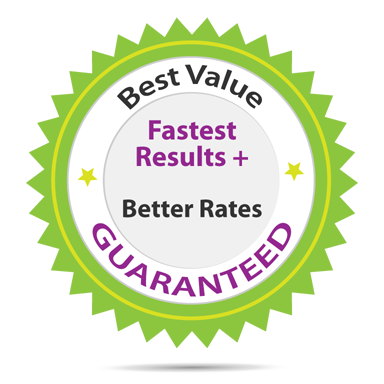 Dealing with pests in commercial establishments requires an effective pest control strategy, including prevention and treatment. Here's what you need to know about dealing with pests in your commercial establishment:
Use the right chemicals.
Ensure the chemicals you use are safe and can be used in that particular situation. For example, if your business is a restaurant, it may not be practical to use a chemical that emits strong fumes or an odor as it can affect your customers.
Also, make sure you know how to use the chemicals properly and instructions are followed exactly. Please do not use the chemicals in a way other than recommended because it can have adverse effects. If you are unsure how to use any particular chemical, consult a professional pest control company for advice.
Stay clean.
One of the most important things you can prevent pests in commercial establishments is to keep your workplace clean. Make sure that you have a schedule and cleaning plan set up for all areas of your business, such as floors, desks, chairs, countertops, kitchens and bathrooms. A clean workplace ensures that there are no leftovers for pests to eat.
Closely inspect boxes before bringing them into your business, especially if stored in an outdoor area or a warehouse overnight. Check for pests and check for any indications of pest activity like droppings or dead pests.
If you operate a restaurant or food-related business, ensure that you store all food in sealed containers. Use traps and baits to control pests in your pantry and other storage areas.
Use suitable traps.
Use the right bait. Using the pest's favorite food can increase your chances of trapping them.
Traps need to be easy to set and reset. Reducing labor costs while increasing the number of pests caught will lower your overall expenses. Look for traps with a large enough opening that you don't need to touch when setting or baiting them, then use an attractant to lure the pests inside, making them easier to capture.
Using traps that are too small results in many pests escaping before you can trap them all, costing you time and money and lowering employee satisfaction (and possibly increasing turnover). But using too big traps costs you more than it should because fewer traps will fit on a truck or storage shelf—and if those large traps aren't filled up with bugs, it's likely due to not being located near enough food sources.
Make inspection a priority.
Regular inspections are important for your business. After all, you want to be sure that an infestation doesn't tarnish your organization's good name. However, not every type of business requires an inspection at the same frequency. Restaurants, for example, will need to be inspected more often than retail stores.
If you're wondering about the optimal inspection frequency for your company, it's best to consult with a commercial pest control expert. Such a professional can help you keep pests off your property by helping you develop a customized inspection schedule that works best for your business and its specific needs.
Know who to call.
Dealing with pests in your commercial establishment is not all that fun. You don't want to deal with Roaches, ants, bed bugs, cockroaches, wasps, rodents, mice, rats or other creepy crawlies in your commercial property, and you certainly don't want to leave your customers with a wrong impression.
Pest management can be a complicated process, however. Many pest issues are tricky to solve, and you probably don't have the tools or knowledge to do it properly. This is one of those times when it pays to have great service on your side.
Two types of pest control companies are worth considering: local /independent, and national chains. Local commercial pest control companies may be able to get to you faster, and they're also more likely to have a good understanding of the specific pests in your area. National chains have the advantage of consistency and reliability, however.
Whether you opt for a local or chain company, make sure that they offer good customer service and have plenty of experience dealing with commercial buildings—especially ones similar in size to yours. If possible, talk to other businesses in your building that uses the company and see what their experiences were. Also, check online reviews to see what people say about the company's professionalism, timeliness and insect identification accuracy. Contact Maximum Pest Control Services | Oakville, Burlington, Hamilton, Milton, Mississauga ON calling now (905) 582-5502 OR (905) 396-5426. Maximum here to help:)