Tips To Consider in Protecting Your Home or Business Against Cockroach Breakouts
Cockroach are something that people find disgusting and despicable especially if you live nearby Oakville & Hamilton Ontario, which is why they try to use just about any available online tricks they know and find on YouTube videos to keep these filthy insects from their business and home away. The frustrating and irritating part is when you lose hope with all available tricks, you just learned from a friend or watching a YouTube video online to put it into use. But do not worry and freak out. Learning why they come into your house or business can help with preventing them from doing so again in the future.
The Places That Cockroach Love Going Into and Hide
These dirty insects love warm, moist places – those that are sheltered and near sources of water and food. They can also survive in places with extreme temperature like a freezer or a baker's oven. But the kitchen and bathroom are the common areas that often get infested with many cockroaches. They find places here that are either cool or hot and nooks where they can hide and multiply fast.
One fact about these insects is that they can live without food for a month. They can also stay alive headless for almost one week. Cockroaches are also capable of holding their breath for about 45 minutes and slowing down their heart rate. They are also more resistant to radiation. They have high survival capabilities and are able to adapt to the changing environment quickly.
Tips You Can Consider to Prevent Cockroaches From Your Home, Condo, Townhouse & All Daycare Center
There are effective solutions you can use in addition to calling pest control exterminator near you and do to get rid of these invading pests permanently. Consider the following:
Keep Sanitation On-going in The Place
It is a primary concern that needs to be considered to eliminate your cockroach issue. Always keep your home thoroughly cleaned. Remove sources of water and food and avoid excessive clutter since cockroaches consider these as ideal places for them. Get rid of any possible places where these insects can live and thrive breeding, including paper bags, garbage and cardboard. keep your kitchen under the sink always clean and use closed lid garbage cans. Clean after your pets when done eating.
Use Roach Pesticide Dust and Sprays
It is a good example in controlling the presence of the insects in your home along with gel bait and organic sticky glue traps boards, that you can find at your local hardware store nearby. But these methods still require you to perform regular maintenance as well as sealing up holes and cracks in walls. Once you find these gaps, make sure to get it sprayed and dusted with the pesticide to keep the insects completely under control.
Always Keep the Food Kept Sealed
Make it a habit to store the foods in tight plastic containers that are covered sealed. Your efforts will pay as well if you make sure that there is no water leaking in your home anywhere in kitchen and washroom since any place with water is ideal hub for these nonstop breeding insects.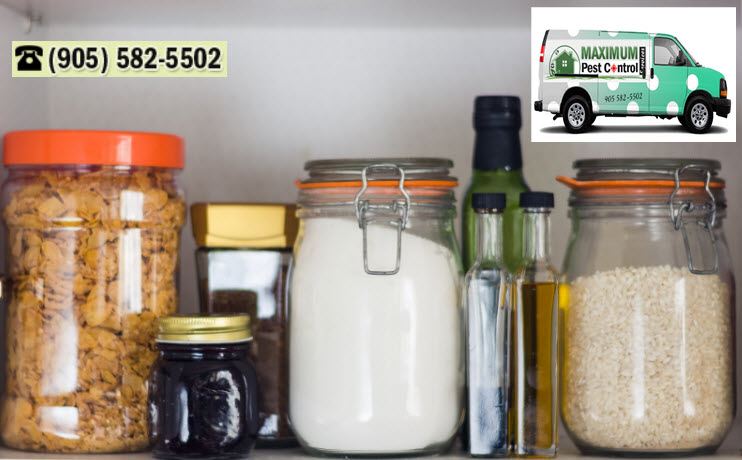 Call Pest Control Professionals Cockroach Exterminator
If any of the mentioned above you tried DIY and did not succeed, it is time that you consider and call for professional help. Pest control professionals such as us are equipped with various ministry approved quality products, along with the latest techniques to help in the prevention of future cockroach outbreaks in your home, condo, townhouse or any type of local business requiring the help of the Maximum Team. They know the places that these insects frequently return to and they are capable of treating any big or small level of cockroach infestation.
Other Recommended Ways to Get Rid of Cockroaches
One good example is to conduct a thorough pest control inspection within your home. Monitor the presence of these insects regularly. Adapting to a basic and non-chemical means of vacuuming can also help and this can help in getting rid of the roaches infestation at a large scale for one application safely. Make it a good habit to perform a compete clean up at least twice a week or so. With these techniques, you can now finally be secure that your business or house is free of cockroaches. But it is highly recommended for you to ask the help of a professional pest service provider Maximum Pest Control Services in case these insects are still present after performing these mentioned methods. This can provide the permanent solution you require to help get rid of them.
If you have an issue with any pests type; Cockroach, Mice, Rats, Bedbug, Ants, Fleas, Wasps, Spiders … Contact Maximum exterminators in Oakville, Burlington, Mississauga & Hamilton ON calling our team at (289) 396-5426 or (905) 582-5502. Maximum Here To Serve and Help Our Local Community!
Maximum Pest Control Services
115 George St, Unit 104
Oakville, ON L6J 0A2
(905) 582-5502